Tim Bailey '83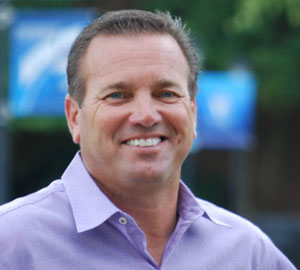 While he was at Virginia Wesleyan, Tim Bailey '83 was able to indulge both his love for America's pastime and his head for business, a combination that would set him on the road to professional success. As a member of the Marlins baseball team, Bailey learned the power of working together toward a common goal. He gained leaderships skills, too, as a resident advisor, assistant softball coach, security guard and more. As a graduate of VWU's Liberal Arts Management Program (LAMP), he went to work in sales for Aramark Corporation shortly after earning his degree. Since 2006, he has been Division President for Canteen, the largest vending services company in the United States. He is the recipient of Virginia/North Carolina Vendor of the Year Award and the Penta President's Award and is on the Board of Directors for the Police Activities League where he lives in Charlotte, North Carolina. Originally from Portsmouth, Virginia, Bailey enjoys entertaining, travel, golf, live music, mentoring, and philanthropy. He has two children: Krystle, 27, and Christian, 23.
How did your time at Virginia Wesleyan University shape the person you are today?
It was a great experience with many special moments. I was very active in sports and extracurricular activities. That required building relationships, planning and organization.
What are some of your favorite memories of professors, mentors or friends at VWU?
Coaches Towny Townsend and Don Forsyth were two mentors that taught me about teamwork, dedication, and leadership. My favorite professors were Walter Kopacz, Bob Cass, and Colonel Robert Tucker.
How do you describe the Virginia Wesleyan experience to friends and colleagues?
A great learning experience with caring professors and faculty. An education that afforded me the opportunity to utilize my skills in management right out of college. I proudly proclaim VWU as the best college experience for me.
Anything else about your time at VWU you would like to share?
My liberal arts degree provided a very rounded education with life's lessons. The 'small' college community always felt like 'family. It was four unforgettable years with many fond memories. I entered the college as a baseball player and left with a quality education and life skills.