Troy DeLawrence '93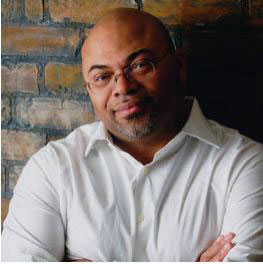 Troy DeLawrence is a 1993 Communications graduate from Virginia Wesleyan.  The Connecticut native selected Wesleyan because it mimicked the collaborative environment that resonated through his high school. Upon graduation, Troy briefly worked campus security at Wesleyan before accepting a role as a radio personality for WJCD-105.3, the local jazz station. Currently, Troy employs his liberal arts education as a Quality Assurance Test Lead for CACI, a government contracting company. Outside of his profession, Troy is a published action-adventure mystery and children's book author. He also gives back to VWU by serving as the 2019-2020 Alumni Council Chair where he hopes to increase alumni participation from those that reside out-of-state. Troy is married to fellow alumni, Jennifer (Horst) '94.  They live in Virginia Beach and enjoy spending time with their two daughters, Corinne and Madelyn and their dog Jackson. Troy is always looking to catch up with his classmates through Facebook and Twitter.
How did your time at Virginia Wesleyan shape the person you are today?
I am more confident about who I am. When I chose Virginia Wesleyan, I chose to be 8 hours away from my comfort zone and my family.  I was devoid of any nearby support system. However, I found a new support system in my fellow classmates and professors who challenged me to explore new things, learn new ideas, and to take living outside of my comfort zone as a way to grow and learn more about myself.  My time at Wesleyan cultivated three things, my drive to find more than one solution to a challenge, my faith knowing that I never have to tackle any obstacle alone, and my courage to always attempt to venture into something new.
What are some of your favorite memories of friends, professors or mentors at VWU?
I have to say Dr. Kathy Merlock Jackson still gets a kick out of reminding me of the group name my peers and I selected for our research project: Mitroginini. It was a combination of our first names, before that trend was even popular. I also enjoyed my time learning German with Frau Susan Templeman (at the time). Prior to taking that class, I was somewhat fluent in Spanish, so when I couldn't find the German word for something, I substituted it with Spanish. It was a good thing that she could interpret what I was saying.
How are Virginia Wesleyan alumni different from other college graduates?
I feel that Wesleyan Alumni are different from other graduates in two ways. The first is that, in light of the liberal arts degree awarded to us when we graduate, we venture into the world with a wide breadth of knowledge from a multitude of subjects. I credit that with the professors at Wesleyan. Their sharing of experiences, stories and advice arms us with the tools to easily adapt to any environment. Secondly, the Marlin Spirit, that sense of extended family, transcends distance and class years. No matter where you go in the world, when you meet a fellow VWU Alumni, there is this instant connection and fellowship. In my opinion, the bond we form as alumni represents humanity's "best foot forward" when it comes to interpersonal relationships.
Anything else about your VWU experience you'd like to share?
I met my wife at Virginia Wesleyan and because of our shared love and respect for the (now) University, we are both still actively involved with the campus. She, as one of the alumni advisors for her sorority Alpha Sigma Alpha, and I as VWU's Alumni Council Chair. When we meet new students, it is an uplifting experience to see Wesleyan from a new set of eyes. It also provides an opportunity for us to share our opinion about why we chose Wesleyan and describe all that it has to offer. Furthermore, we are in awe at Virginia Wesleyan's growth. When we were students, there weren't as many buildings, and many of the perks enjoyed by the students today were considered "nice-to-haves" back then. Despite this growth, the campus vibe of inclusion and acceptance is still the same. As alumni, we feel we are always welcomed on campus. The saying is true, "Once a Marlin, always a Marlin!"