William H. Williard '82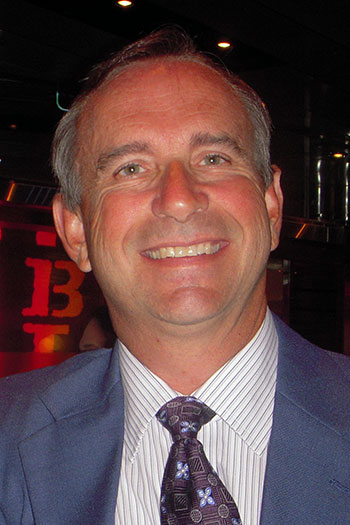 William "Bill" Williard was recruited to play golf at Virginia Wesleyan by former Athletic Director Don Forsyth. But it was his well rounded liberal arts degree and some memorable professors, he says, that gave him the tools he needed to succeed in business. Bill, who lives in Virginia Beach with his wife Karla and his son Garrett, is the owner of Williard Insurance Agency, representing Nationwide Insurance (LUTCF). In addition to playing golf while at Wesleyan, he participated in the Liberal Arts Management Program (LAMP), was a Future Business Leader and a member of the intramural basketball team.
How did your time at Virginia Wesleyan University shape the person you are today?
In my case, a liberal arts program was just what I needed in life and business. I couldn't have gotten a better degree than what I got at VWU. It was well-rounded. Psychology and sociology classes helped me with management and learning how to deal with people. I pursued a golf career the summer after graduation. But after deciding I didn't want to live in a suitcase, my current business partner suggested the insurance business. I interviewed for the job and I've been doing it ever since. If I had to start over, I would sign all over again with Nationwide.
What are some of your favorite memories of friends, professors or mentors at VWU?
My freshman year, I took a problem solving class with Bob Cass. I hated the class, but it turned out to be the single best class I took as far as preparing for the business world. Public speaking was hands down the best class overall. The first year that Dave Garraty taught at VWU, when he was not much older than the students at the time, I had him for micro and macro economics. I also took an elective history class with Col. Tucker. I remember one time he came into class dressed as a Confederate general. I can't think of professor I didn't like, even for basic freshman classes.
Anything else about your VWU experience you'd like to share?
It was everything I could have wanted in a college. I cherish the experience as I have gotten older. I wouldn't have made it at a big college academically while trying to play sports. It was the personalized attention that made the difference for me.