Theatre Productions
From student-directed one-act plays to Shakespeare, the presentation of live theatre productions is an essential component of the theatre major at Virginia Wesleyan.
All events take place in the Goode Fine and Performing Arts Center.
Tickets and reservations: buytickets.at/goodecenter or 757.455.3381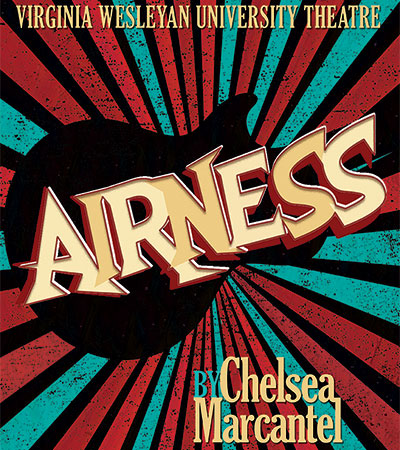 Virginia Wesleyan Theatre Presents Airness
March 30 - April 1, 2023 — 7:30 p.m. - 10:00 p.m., Goode Fine and Performing Arts Center
April 2, 2023— 2:00 p.m. ., Goode Fine and Performing Arts Center
When Nina enters her first air guitar competition, she thinks winning will be easy. But as she befriends a group of charismatic nerds all committed to becoming the next champion, she discovers that there's more to this art form than playing pretend; it's about finding yourself in your favorite songs, and performing with raw joy. Will Nina be able to let go and set herself free onstage? Following her mission to shred or be shredded, Airness is an exuberant reminder that everything we need to rock is already inside us. A comedy about competition, completion, and finding the airness inside yourself.
$15 General Admission
$10 Military/Teacher/Student
Free to VWU students, faculty, and staff