DeFord Manor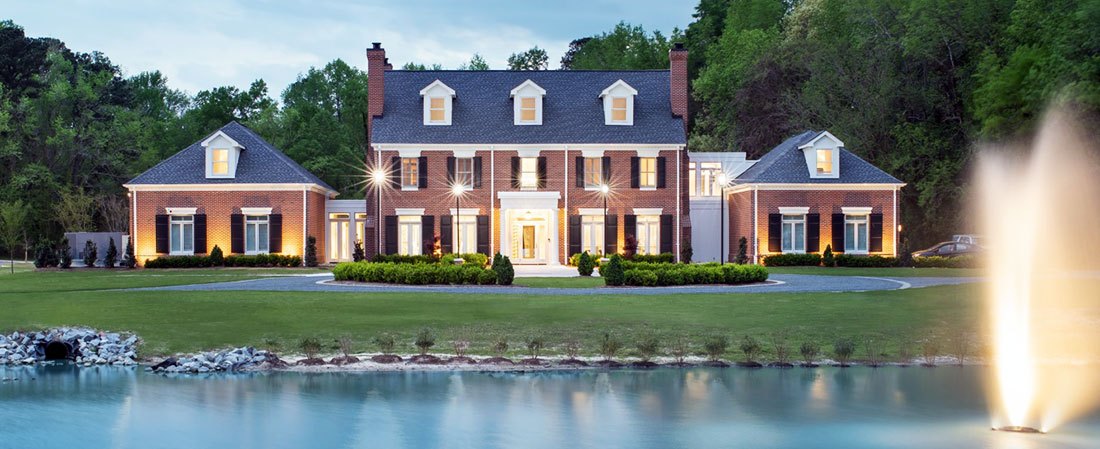 ---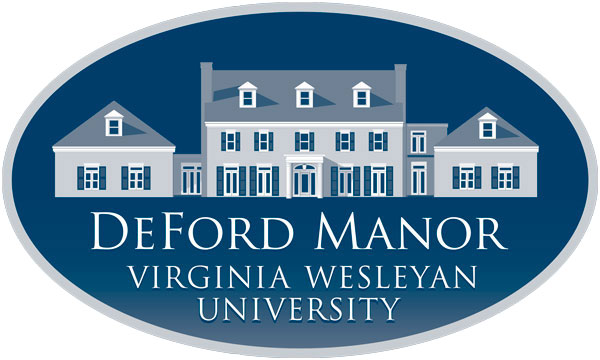 DeFord Manor, constructed in 2021, is the private on-campus residence of the president of Virginia Wesleyan University. The 14-room, five bath, 7,771-square-foot home in federal-style architectural design is named in honor of longtime Trustees and benefactors Bob and Nancy DeFord. It features extensive indoor and outdoor entertainment areas on the ground level and the president's private residence on the second floor. It is located on the west side of Smith Drive across from the Susan S. Goode Fine and Performing Arts Center and faces north toward Wesleyan Drive.
DeFord Manor is fronted by The Shelhorse Lawn and Ponds. Named in honor of Bill Shelhorse '70, a distinguished graduate, Trustee, friend, and supporter, it is a place where students and alumni can gather for recreation and reflection.
The garden and pool area immediately behind DeFord Manor is named Virginia Oveda Williams DeFord Terrace in honor of Bob DeFord's mother. She was a teacher and sparked her son's interest in education.
Located just outside the terrace is a Japanese Garden, with 10 trees—Japanese Cherry, Japanese Snowbell, and Japanese Holly—named in honor of David R. Black (H'21), a university president for nearly 30 years and executive-in-residence at VWU. Black provided visionary leadership with the establishment of the Batten Honors College, the Work and Learn Program, and the formation of the Lakeland University Japan and VWU Global (Japan) collaborative.
In keeping with the University's environmental sustainability initiatives, approximately 460 trees, shrubs and plants fill the landscape surrounding DeFord Manor. Nearly a mile of underground stormwater chambers and a bio pond are also a part of the project.
DeFord Manor circle and driveway are a "green" driveway. This surface helps control runoff, prevents flooding and replenishes groundwater by allowing water to penetrate through the driveway rather than running off the top. Surface water is absorbed through the permeable driveway material, and the soil below filters the water, preventing chemicals from vehicles and other sources from getting into the ground water or contaminating the water in storm drain systems.
DeFord Manor continues to honor our founders' legacy of environmental protection. Our horticultural experts continually work to preserve VWU's original vision for the grounds, gardens and ponds including more than 25,000 native plants cultivated at DeFord Manor and throughout the Virginia Wesleyan campus.
For inquiries, please contact officeofthepresident@vwu.edu or 757.455.3215.
DeFord Manor Usage Guidelines
The following guidelines offer parameters for the institutional use of DeFord Manor, the home of the President of Virginia Wesleyan University and his or her family.
DeFord Manor functions first and foremost as a residence. Secondarily, it is a place for the President of the University and/or the president's spouse to host events, meals, meetings, and more as a way of extending good will to the campus community and to friends of the University who support its mission and goals.
Under no circumstances should DeFord Manor be considered an extension of the campus for regular meeting space. Virginia Wesleyan has a wide variety of venues across the University's campus suitable for meetings, events, conferences and other functions for campus constituents. In general, a meeting or event that does not directly involve the President or the president's spouse would never be considered suitable to host at DeFord Manor.