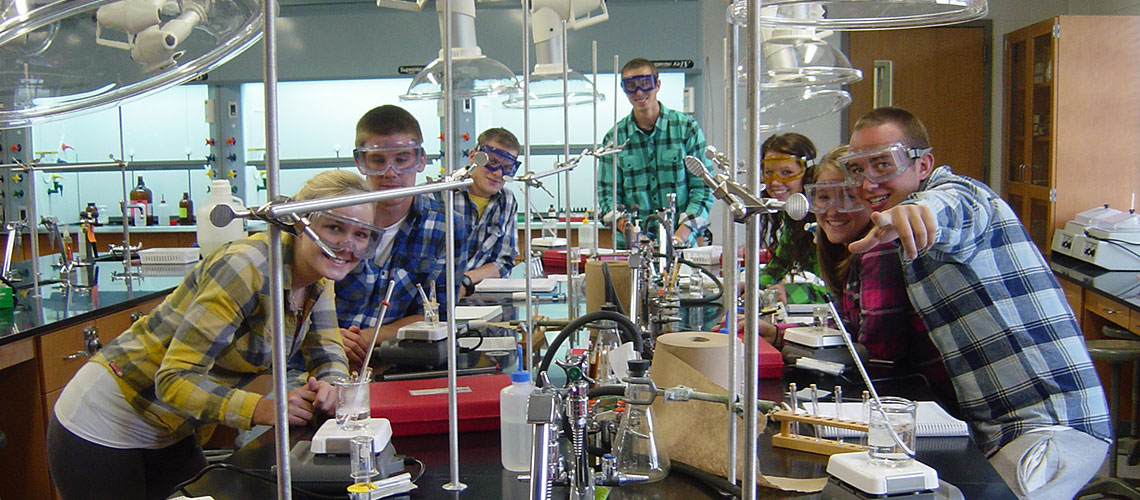 Chemistry majors gain knowledge of chemical analysis, synthesis, and theory while acquiring competence in laboratory techniques, the use of chemical instrumentation, computer skills, written and oral communication, and effective use of the professional literature.
---
About The Program
Chemistry, a vital component of the liberal arts curriculum, is an integral part of modern life from the substances we use like food, fuels, plastics, and pharmaceuticals to the processes used in important industries such as power plants, medical diagnostics, and manufacturing. Chemists use the scientific method in their pursuit to understand the physical and chemical properties of matter. The Chemistry Department provides a learning environment for students to engage in the study of empirical principles; to develop analytical and problem-solving skills; to acquire the laboratory skills necessary to design, perform, and evaluate experiments; and to become skilled at organization, evaluation, and presentation of the concepts of chemistry. Students are encouraged to approach the chemical sciences from quantitative, descriptive and historical perspectives, to experience them within the context of the physical and life sciences, and to make connections to the world around them.
---
Why Study Chemistry at VWU?