Greer Environmental Sciences Center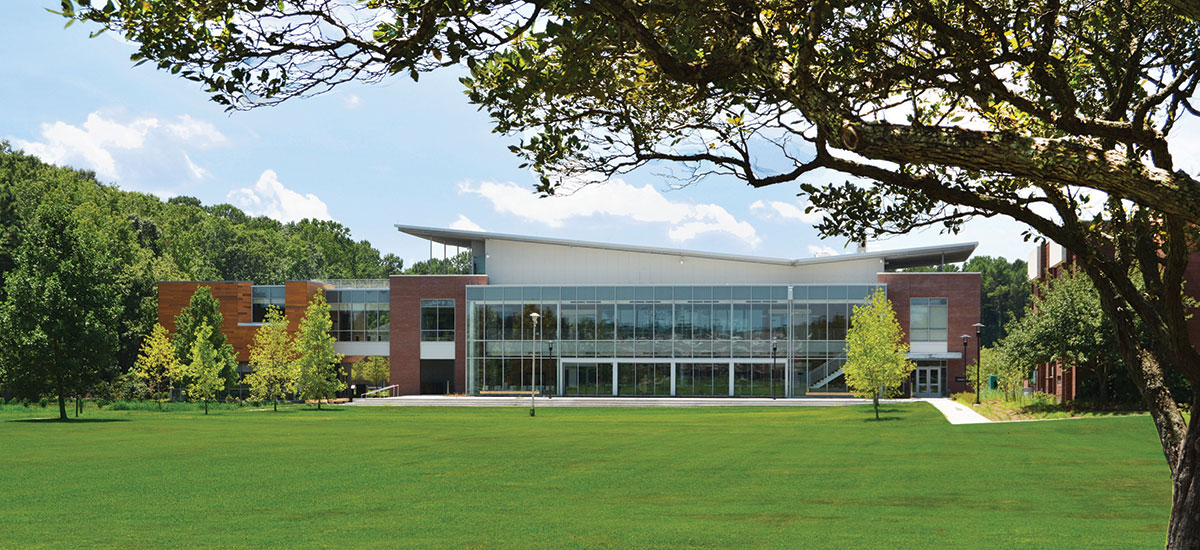 This 44,000 sq. ft. state-of-the-art facility provides unprecedented opportunities for students while fostering regional collaboration with organizations such as the Virginia Aquarium & Marine Science Center and the Virginia Institute for Marine Science (VIMS).
Organized thematically around the earth's four spheres – atmosphere, hydrosphere, lithosphere and biosphere – the Greer Environmental Sciences Center features sophisticated indoor and outdoor learning spaces that embody "science on display" and promote hands-on experiences, interactive learning and interdisciplinary research.
Four large teaching laboratories related to the Earth's spheres
Ecology and Marine Biology lab
Earth Science lab
Atmospheric and Oceanography lab
Analytical Chemistry lab with instrumentation
Dedicated research labs
Chesapeake Bay Fish lab
Geology and Hydrology lab
Nutrient Analysis lab
Trace Metal Analysis clean room
Environmental Imaging suite
Geographic Information System (GIS) classroom
Strategically-Placed sustainable features accessible to students
Geothermal system for heating, cooling and domestic hot water
Array of photovoltaic panels
Extensive green roof
Greenhouse and research gardens
Landscaping featuring native plantings, wildlife habitats
Vegetated bioretention basins, constructed wetlands for stormwater runoff
Versatile teaching and learning spaces
50-person, tiered lecture room
Two 36-person active learning classrooms
Two 20-person seminar rooms
Formal and informal study spaces located throughout