Dr. Victor R. Townsend Jr.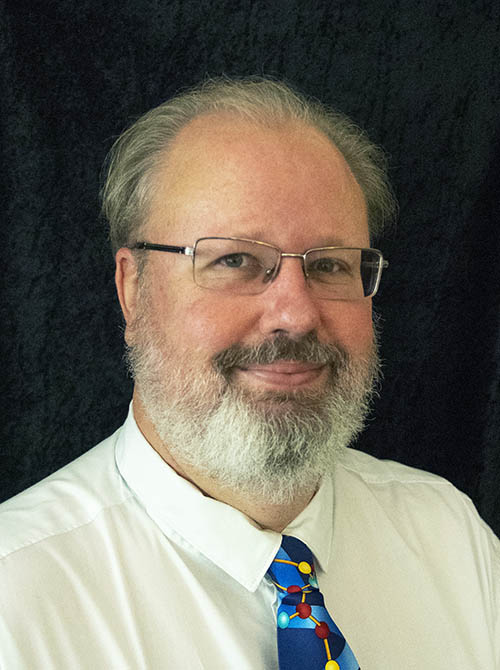 Dr. Victor R. Townsend Jr. is the Kenneth R. Perry Dean of the Joan P. Brock School of Mathematics and Natural Sciences at Virginia Wesleyan University. He received his Ph.D. and M.S. degrees from the University of Louisiana at Lafayette and his B.S. from Old Dominion University. He has been the recipient of VWU's Frank and Jane P. Batten Distinguished Scholar Award as well as the University's Samuel Nelson Gray Award. He serves as the supervisor of the VWU Scanning Electron Microscopy (SEM) laboratory and is a professor in the Department of Biology. He teaches courses in biodiversity, histology, comparative anatomy, tropical biology and evolution.

Dr. Townsend's research involves examining the natural history, diversity and microscopic anatomy of Neotropical cosmetid harvestmen. Since joining the faculty in 2000, he has mentored over 50 undergraduate research students, trained 80 student and nine faculty users on the SEM, published 72 co-authored papers in scientific peer-reviewed journals and co-authored 83 presentations at professional conferences. In addition, Dr. Townsend has participated in 15 international travel courses or research expeditions. He was the principal investigator on two National Science Foundation (NSF) grants that led to renovations of undergraduate research facilities in Blocker Hall and the acquisition of the Hitachi S3400 SEM.

Dr. Townsend is a native of Norfolk, a graduate of Maury High School, and an Eagle Scout. He lives in Norfolk with his dogs, Rosie, the Doberman, and Daisy, the chocolate Labrador Retriever.