Education Department Field Experiences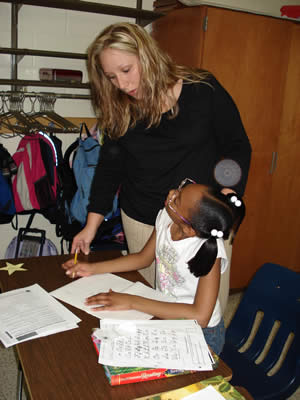 Field experiences begin for most students as early as the freshman year. Pre-admission education courses INST 202 - The School and Society, INST 203 – Applied Technology for Innovative Instruction, and EDUC 225 – Characteristics of the Learner provide students interested in teaching with early experiences in real-world teaching contexts to assist them in making the decision to continue or change their course of study. 
Upon admission to the program, teacher candidates begin to enroll in upper-level professional studies education courses, and participation in diverse authentic teaching settings will increase as will their teaching responsibilities with such contexts. Ample time will be provided in each course for productive debriefing and reflective discussion after candidates' development and implementation of original lesson plans. Small class sizes also allow education faculty to provide individualized feedback on candidates' performances in field experience settings.
Upon successful completion of site-based and more formal field experiences, including the appropriate Practicum course, candidates will be recommended for Pre-service Teaching – a culminating semester-long, full-time student teaching experience.