VWU Homecoming Marlin 5K
Join Us for the VWU Homecoming Virtual 5K!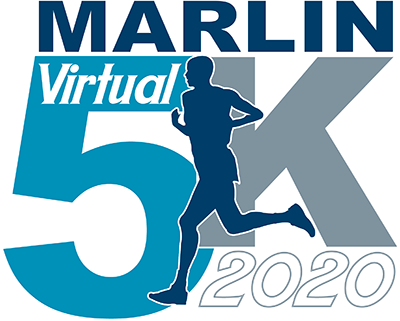 Anytime between Oct. 2 through Oct. 4, grab your friends and family for the VWU Homecoming Marlin 5K!
Whether you like to walk, run or a combination, this is a great way to get outside and stay active during a stressful time.
Register Online to receive VWU swag, a downloadable race bib, and a downloadable finisher certificate.
*Every registration fee is donated to the Student Life & Learning Fund for COVID-19 relief for current students.
Train if you wish!
Complete the mileage over the weekend. Run with our VWU Homecoming playlist on Spotify!
Try for one of our fun challenges: Most Creative Run (example: spell out VWU via your route and post a photo), Most Intense Run (example: show us your elevation increase), and Fastest Marlin (example: post your time and proof).
Upload your pictures to social media, tag us, and use #Marlin5K.
Do you want to complete your 5k on campus? Download our VWU 5k map!
If you'd like to receive your VWU swag before race day the deadline to register is Sept. 10.
Early bird registration $15: Sept 10
Late registration $25: Sept. 10-Oct. 2
Look Who's Joining! Download our VWU 5K Map
Additional Questions
Please contact Kamryn Clairmont, Coordinator of Alumni Records & Events at 757-455-3242 or kclairmont@vwu.edu.