Charter Class - 2009 Inductees
Lonnie Blow '82
Men's Basketball (1979-82)
For Virginia Wesleyan's men's basketball, Lonnie Blow '82 ranks No. 5 among all-time leading scorers with 1,574 points. He is Virginia Wesleyan's record holder for season field goals and second in career total. He shares Virginia Wesleyan's single-game scoring record (40) and owns the single-season scoring record of 625. His 1980-81 scoring average of 23.1 ranks No. 2 in College history and he ranks No. 3 in career high-scoring average. Lonnie is the head men's basketball coach at Saint Augustine's College in Raleigh, N.C. He served as assistant basketball coach at Maury High School and then as coach at Granby High where he led the boys' team to a state title and was named AAA State Coach of the Year in 2000. Lonnie, a four-time Eastern District Coach of the Year, also coached at Hampton University and Norfolk State University. A recipient of the Andrew Carnegie Award and the City of Portsmouth Hero Award, Lonnie was an Olympic Torch Bearer in 1996.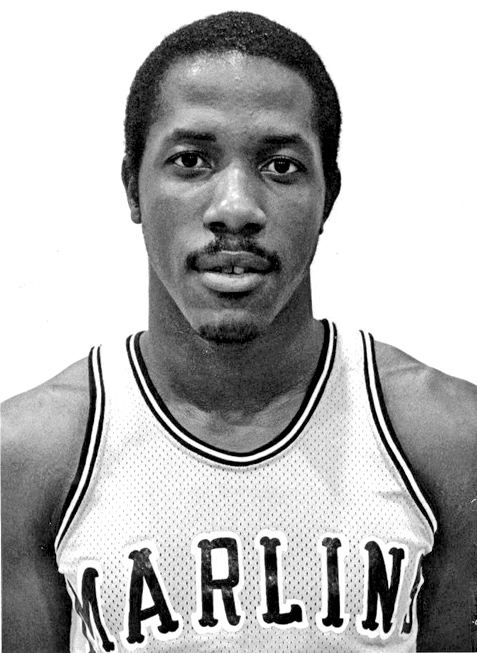 ---
Stacy L. Carr '91
Women's Basketball and Tennis (1986-90)
Stacy Carr '91 ranks No. 2 in Virginia Wesleyan history in points in women's basketball with 1,545, and ranks No. 2 in career field goals and No. 3 in free throws. She is one of only two Marlin women to record 20+ rebounds in one game. During the 1989-90 season, she was ranked No. 1 nationally in rebounds and during her senior year, she led the nation in rebounding and was in the top 20 in scoring.  In tennis, Stacy was Dixie Conference #3 Singles Champion in 1987 and Dixie Conference #1 Doubles Champion in 1988. Stacy is a history teacher with Louisa County Public Schools where she has taught for 11 years. In 2003, she was nominated Teacher of the Year. She has coached boys' tennis in Louisa County for nine years. Previously, she taught for two years at Southampton High School.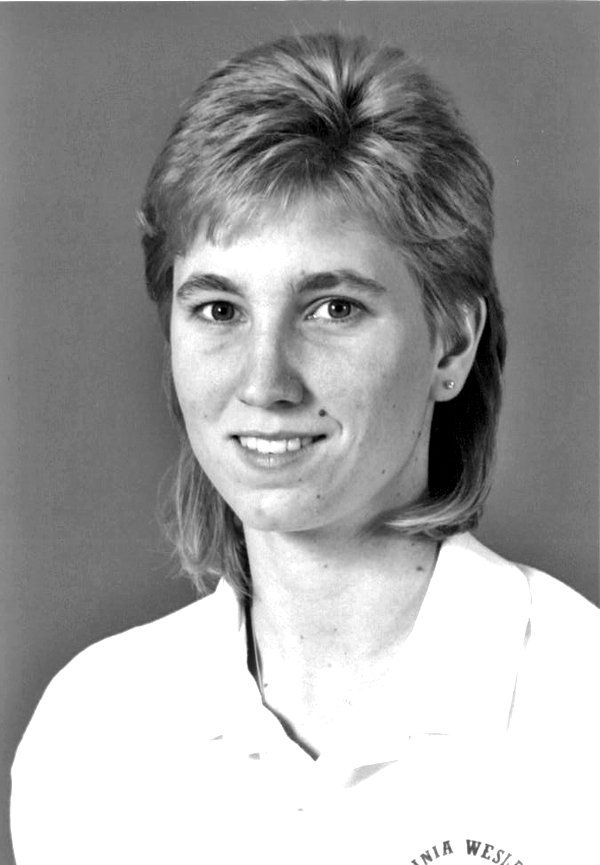 ---
Michael S. McFarland '96
Men's Soccer (1989-92)
Mike McFarland '96 was First-Team All-American in 1990, 1991, and 1992, a first for Virginia Wesleyan in any sport. He was the 1992 NCAA Division III Player of the Year, also a first for the College. A four-time all-region player, Mike is the only four-time honoree in Virginia Wesleyan history. He ranks No. 2 in career goals, No. 1 in assists, No. 2 in points, and No. 1 in shots. The Norfolk Sports Club honored Mike in his senior year.
Mike is in his second season as the Virginia Wesleyan's head men's soccer coach after four seasons as assistant coach. Men's soccer recently won the 2008 Old Dominion Athletic Conference Championship under his leadership. Prior to coaching at his alma mater, Mike was assistant coach at Roanoke College and coached at St. Mark's and A.I. DuPont high schools in Delaware, as well as Cape Henry Collegiate School and First Colonial High School in Virginia Beach. He played professionally with the Hampton Roads Hurricanes and the Delaware Wizards.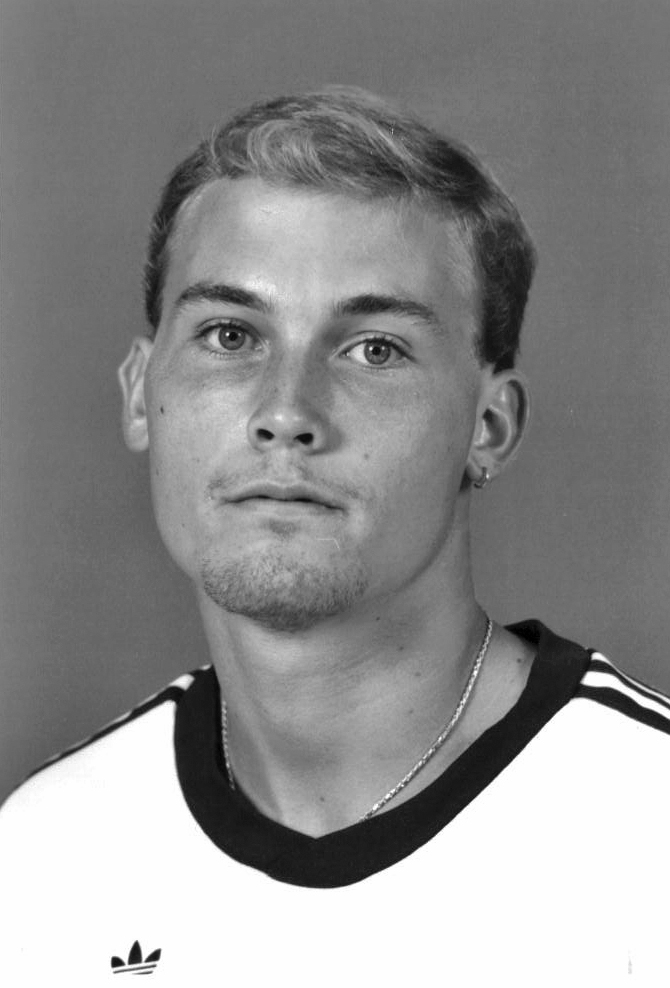 ---
Tina Clark Milligan '88
Softball (1985-88)
At Virginia Wesleyan, Tina Clark Milligan '88 was a three-time All-Dixie Conference first team honoree and in 1986 was named Dixie Conference Most Valuable Player. She ranks No. 6 in career ERA and No. 4 in career strikeouts. She is currently ranked among the top 15 all-time record holders in NCAA Division III history and is the record holder at Virginia Wesleyan for win/loss of 96-29 and innings pitched, 807.5. In 1987, she was selected as the Norfolk Sports Club Athlete of the Year, and in 2007, she was inducted into the Kellam High School's Hall of Fame. In 2003, Tina left her position as regional operations recruiter for Food Lion to be a stay-at-home mom to her children, James and Anna. She is actively involved in the Newcastle Civic League where she serves as interim president and has also volunteered with Relay for Life, Habitat for Humanity, and the Green Run Little League.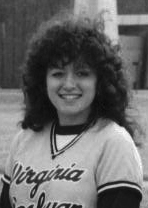 ---
Donald M. Forsyth
Men's Basketball
Hired in 1969 as the first full-time employee in Virginia Wesleyan College Athletics, Donald Forsyth served as men's basketball coach, golf coach, and Athletic Director. He was instrumental in the formation of the successful 14 varsity sports program and guided the development of the athletic fields and the construction of Cunningham Gymnasium.  Today, the Virginia Wesleyan Marlins compete on the Donald M. Forsyth Court in the Convocation Center of the Jane P. Batten Student Center. In his more than 29 years at the College, he served as mentor and friend to athletes on and off the court. In men's basketball, he led Virginia Wesleyan to two conference championships in 1978 and 1979, three NCAA berths, nine consecutive winning seasons, and two 20 plus-win seasons. His awards include being named three times as Dixie Intercollegiate Athletic Conference Coach of the Year, National Association of Basketball Coaches South Atlantic Region Coach of the Year, and the Virginia Beach Sport Club Director's Award.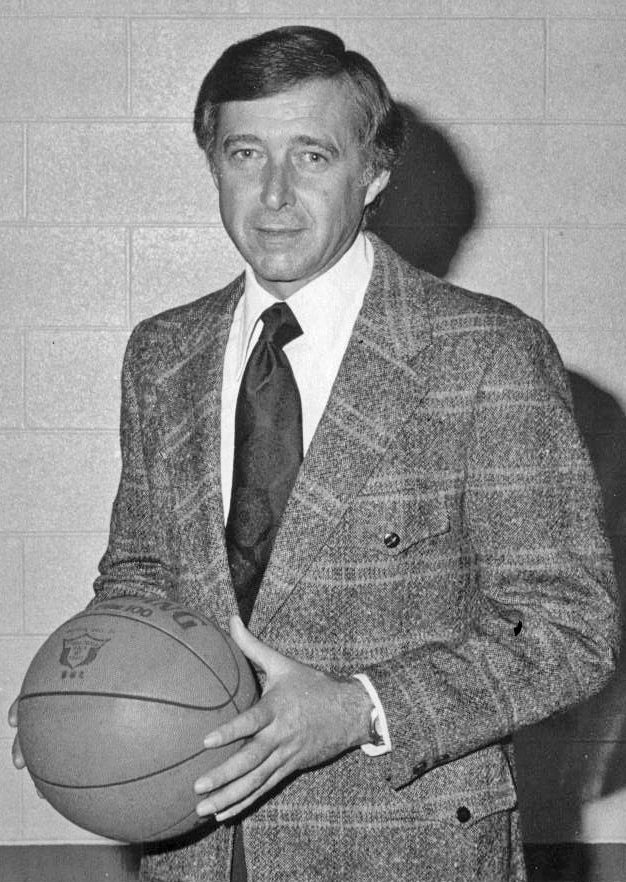 ---
Robert R. Valvano '79
Men's Basketball, Men's Soccer and Golf
Bob Valvano '79 was a three-sport athlete in basketball, soccer, and golf at Virginia Wesleyan. He was co-captain on soccer teams that won three consecutive conference championships. Voted first team All-Conference in 1978, Bob was also awarded the team's MVP award. He coached collegiate basketball for 19 years before entering broadcasting. Bob joined ESPN in 1998, where he hosts a program for ESPN Radio heard week nights on more than 350 stations in North America. He also serves as a basketball analyst for ESPN television and as an analyst for the University of Louisville's basketball radio broadcasts. A motivational speaker, Bob serves on the board of The V Foundation for Cancer Research and wrote a book, "The Gifts of Jimmy V, A Coach's Legacy," dedicated to his brother Jim Valvano, who coached in eight NCAA basketball tournaments before succumbing to cancer.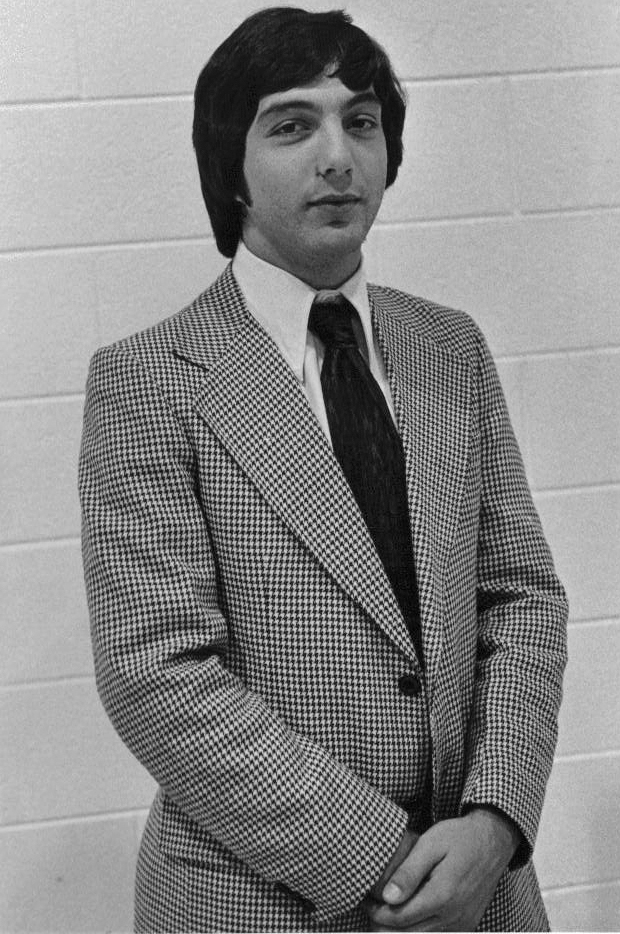 ---
Stover E. "Pete" Withers '75
Men's Basketball (1971-75)
Pete Withers '75 is a three-time All-Dixie Athletic Conference honoree and NAIA All-American honorable mention. He scored 1,293 points becoming Virginia Wesleyan's first 1,000 point scorer. Pete still holds Virginia Wesleyan's single-game, single-season, and career records for free throws made. He served as Team Captain all four years, was a three-time DIAC All-Star game participant, and was named MVP three times.
Pete has spent 33 years in the field of Juvenile Justice. He was Superintendent of Norfolk Juvenile Detention Center for 15 years and is now Superintendent of Virginia Beach Juvenile Detention Center, a position he's held for the past 5 years. Pete serves as president of the Virginia Council of Juvenile Detention, has previously served as president of the Virginia Wesleyan College Alumni Association and membership chairman of Virginia Wesleyan's Blue Marlin Club.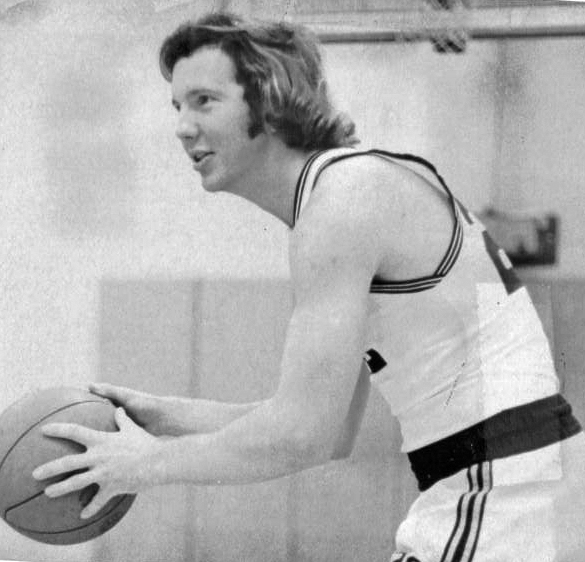 ---
Amy Simpson Woodson '86
Women's Basketball (1982-86)
Amy Simpson Woodson '86 was Virginia Wesleyan's women's basketball assistant coach from 1986-1988. A two-time first-team All-Virginia, Amy was the only unanimous honoree in 1986. She is a four-time All-Dixie Conference honoree, the first four-time honoree in women's basketball at Virginia Wesleyan. Amy is Virginia Wesleyan's all-time leading scorer in women's basketball with 1,910 points, recorded 1,054 career rebounds, and holds Virginia Wesleyan's career record for field goals made. She is also the College's all-time leader in free throws made and ranks No. 2 in all-time rebounds. The Norfolk Sports Club chose Amy for its Outstanding Senior Athlete award, the first female to receive the award. She also was selected South Region Player of the Year by the American Women's Sports Federation Small College Division. Currently, she is supervisor of Parks and Natural Areas with the Virginia Beach Department of Parks and Recreation.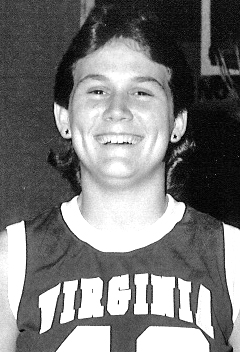 ---
For more information about the Athletic Hall of Fame, contact Lori Harris '94, Executive Director of Annual Giving and Alumni Relations, at lharris@vwu.edu or 757.233.8786.