Benefactors
The strength of Virginia Wesleyan University today can be traced in significant ways to the leadership and support of Trustee Emerita Joan Brock and her late husband Macon. Many aspects of the University have benefited from their genuine interest in students, programs and facilities. Kenneth R. Perry Field at TowneBank Park is named for Joan's late father, who was a member of the VWU Board of Trustees from 1991-2004 and the first recipient of an honorary Doctor of Laws degree in 2002. Improvements to Perry Field in 2016 honored the former board member's service and dedication to the University. Joan served on the President's Advisory Council from 1996-1999, the Board of Trustees from 1999-2006, and was Chair of the Board of Trustees from 2001-2004. She received an honorary Doctor of Laws degree on behalf of the University in 2010. The strength of Virginia Wesleyan University today can be traced in significant ways to the leadership and support of Joan and Macon Brock. There is not a single area of campus - be it academics, student life, community service, the arts, or athletics - that the Brock family has not significantly improved in some way thanks to their leadership, generosity and vision.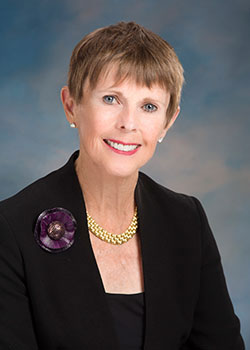 Tassos Paphites '79 has been an asset to Virginia Wesleyan Athletics on and off his chosen field of play for over 45 years. He has served on the Virginia Wesleyan Board of Trustees since 2006, and two of his four children are VWU graduates - Ryan, Class of 2013, and Andrea, Class of 2016. He has supported many aspects of the University including academics, student life and intercollegiate athletics. His contributions to Marlin athletics include the scoreboard in TowneBank Arena as well as the NBA-style renovation of the men's and women's basketball locker rooms, all in the Jane P. Batten Student Center. Paphites Pavilion at Birdsong Field, which was dedicated in 2015, is a capstone facility for intercollegiate sports, housing field hockey and men's and women's lacrosse. Paphites Pavilion features a prominent entryway with ticketing, concessions and restrooms, offering players and fans a grand, welcoming atmosphere to the competitive playing ground. As a Virginia Wesleyan student, Tassos earned accolades in tennis, soccer, and basketball. He was the first graduate of the University to become a professional athlete, starting as point guard for PAOK European Basketball in Greece. As a result, he was inducted into the VWU Athletic Hall of Fame in 2011 as an athlete. It is an honor to recognize Tassos once again for his outstanding contributions to VWU Athletics.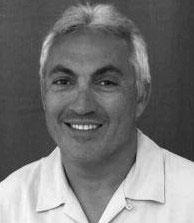 Coaches/Staff/Administration
Joanne M. Renn
Executive Director of Intercollegiate Athletics / Women's Basketball Coach (1997-2003) / Women's Tennis Coach (1995-1999)
Coach Renn began her career at VWU as the head women's tennis coach in 1995, a position she held through 1999. She also served VWU as the head women's basketball coach from 1997 through 2003. She was appointed as Executive Director of Intercollegiate Athletics in 2007, and at the time of her appointment was the first female athletic director at a co-educational institution in the Old Dominion Athletic Conference (ODAC). Under her leadership, the VWU athletics program saw many successes, including all four NCAA National Championships and countless athletes who have earned All-American honors. She played key roles in the initiatives to expand and improve the institution's athletic programs and facilities, including Birdsong Field, Betty S. Rogers Track and Field Center, Broyles Field at TowneBank Park, and improvements to Kenneth R. Perry Field.
Athletics
John "Jack" E. Lingo III '01
Men's Lacrosse (1998-2001)
Jack Lingo was a key contributor in his four years as a Marlin. Playing in the midfield, he is No. 8 in career ground balls (220) and No. 10 in career faceoffs with 170 in his career. He also ranks No. 6 in faceoffs won in a season (124), No. 9 in ground balls recorded in a game (13), and No. 10 in ground balls in a season at 92. During his four years in a Marlin uniform, Lingo was a three-year captain and named a two-time ODAC All-Conference honoree garnering first-team accolades in 2001 and second-team in 2000. In 2001, Lingo was nominated to participate in the United States Intercollegiate Lacrosse Association (USILA) North/South college all-star game. Lingo led the South in scoring with 3 goals and 1 assist. Lingo is a REALTOR with the  real estate team at Jack Lingo, REALTOR, in the company's Lewes, Delaware office. Lingo resides in Rehoboth Beach, Delaware, with his wife and family.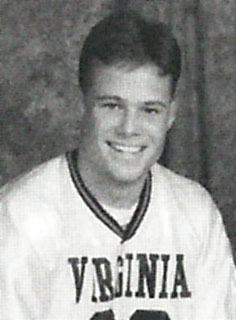 Brandon M. Massie '11
Men's Soccer (2006-2009)
Brandon Massie is one of the most decorated men's soccer players in the program's 31 seasons. During his four-year career, he helped the team to a 56-20-9 record while scoring 57 career goals and 30 assists for 144 total points. He is No. 1 in the Old Dominion Athletic Conference (ODAC) and Virginia Wesleyan record books for goals scored in a career (57) and career points collected (144). He is also No. 9 in the ODAC men's soccer records in career assists at 30. Massie is a four-time ODAC All-Conference first-team honoree, a three-time ODAC Player of the Year, and was also ODAC Rookie of the Year during his freshman season ('06). Massie is the only men's soccer player in ODAC history to be honored with the Player of the Year award three times. He earned third-team All-American honors in '07 and was a four-time NSCAA All-Region honoree. He was named the VaSID All-State Player of the Year three consecutive years ('07-'09) and earned VaSID All-State team honors all four seasons. Massie is an outside sales representative with Empire Moulding and lives with his wife, Whitney, and three beautiful daughters in Troy, Virginia.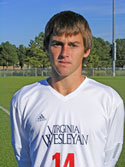 Adam L. Nycz '12
Men's Lacrosse (2009-2012)
Adam Nycz was a role player for the Marlins as part of the offense for the men's lacrosse team. He is No. 5 in career goals (129), No. 7 in career assists (61), No. 5 in career points (190), and No. 2 in career shots (478). He was a three-time ODAC All-Conference honoree and landed on the VaSID All-State team twice. In 2012, Nycz earned All-American Honorable Mention honors from the USILA organization and was the first in VWU history to be named MVP of the prestigious USILA North-South game for the nation's top senior lacrosse players. Nycz is currently the head coach of the Alma College men's lacrosse program in Alma, Michigan.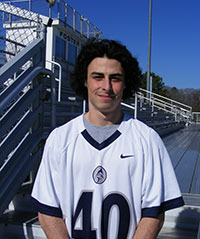 For more information about the Athletic Hall of Fame, contact Lori Harris '94, Associate Vice President for Advancement and Executive Director of Alumni Relations, at lharris@vwu.edu or 757.233.8786.