Fourth Class - 2012 Inductees
Thomas R. Brett '71
Men's Basketball (1968-71)
Tom Brett played on VWC's first men's basketball team. He is No. 1 in VWC history in individual season points per game average at 23.1 and No. 1 in VWC history in average points per game at 20.6. Brett holds VWC's single-game scoring record with 43 points vs. UVA-Wallops Island in 1968-69. He scored 929 career points. In 1971, Brett was named All-Conference player for men's basketball in the Dixie Conference, the first VWC All-Conference player in any sport. Brett retired from the City of Norfolk after 35 years of service as a Juvenile Justice Administrator.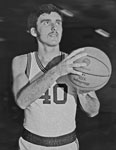 ---
Meagan N. DiCave '02
Women's Lacrosse (1999-02) and Women's Basketball (1998-01)
In women's lacrosse, Meagan DiCave was recognized as the 2002 national scoring champion overall (including DI, DII, DIII). She was named third team All-American in 2000, second team All-American in 2002; All-Region honoree from 2000-2002; All-Virginia honoree in 2002; Virginia College Division Player of the Year in 2002; and three-time first-team All-Old Dominion Athletic Conference (ODAC) honoree. DiCave scored 202 goals, 176 assists, and 378 points. She is VWC's record holder in game, season and career assists and points and ranks fourth in career goals. She also played three years of women's basketball and was captain during the 2000-01 season. DiCave coached women's lacrosse at Wesley College and Holy Family University. She is currently a coach for the Inaugural HEADstrong Girl's Lacrosse Club Team.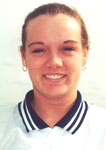 ---
Michael C. Duffy '96
Men's Soccer (1991-94)
In 1994, Michael Duffy was recognized as first team All-American, first team All-Region, Old Dominion Athletic Conference (ODAC) Player of the Year, VISA Player of the Year and VISA All-Star Game MVP. He ranks No. 3 in career goals, No. 3 in points and holds VWC's single-season record for shots at 107. Duffy continues to play soccer, coaches youth teams and is a practicing dentist in Delaware.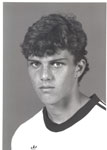 ---
Julia Green Marks '04
Women's Soccer (2000-03)
In 2003, Julia Green Marks was named to the NSCAA All-America second team, becoming VWC's first All-American in women's soccer. Also in 2003, Marks was named Old Dominion Athletic Conference (ODAC) Player of the Year, All-Virginia Player of the Year, All-South first team, All-ODAC first team, All-Virginia first team, and All-ODAC Tournament Team. Marks was a 2004 NCAA Woman of the Year nominee, in addition to being a two-time CoSIDA Academic All-District honoree and three-time ODAC All-Academic team honoree. Marks served as a three-year team captain for the Marlins. She currently coaches youth soccer and works as a journalist in New York.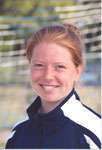 ---
John C. Tomasheski '03
Tennis (2000-03)
John Tomasheski holds the most overall career singles victories (62) and is second in overall career doubles victories (43). He finished fourth in Old Dominion Athletic Conference (ODAC) singles at No. 1 in 2003 and second in doubles; finished in the top four in ODAC singles all four years; and compiled a 62-21 singles record (30-9 at No. 1). Tomasheski was named CoSIDA Academic All-American in 2002 and 2003 and Academic All-District three times in 2001, 2002 and 2003. He is VWC's only recipient of the ODAC Harry G. "Doc" Jopson Scholar-Athlete Award in 2003. Tomasheski is a practicing dentist in North Carolina.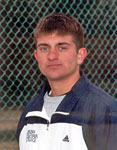 ---
For more information about the Athletic Hall of Fame, contact Lori Harris '94, Executive Director of Annual Giving and Alumni Relations, at lharris@vwu.edu or 757.233.8786.