Third Class - 2011 Inductees
Timothy R. Albert '77
Baseball (1973-77)
In 1977, Tim Albert held career highest batting average, career highest number of homeruns, and career highest number of RBIs. He was first team All-American in 1976 (VWC's first in any sport) and third team in 1977, All-Conference in 1975, 1976, and 1977, and won the Adirondack Big Stick Award in 1976. Tim is an assistant principal with Dare County Schools and previously worked for 30 years with Virginia Beach City Schools, serving as Principal of Landstown Middle School for 10 years and honored in 1992 as Assistant Principal of the Year. He served as baseball coach for 12 years at Kempsville High School and was twice named Coach of the Year.
"As the first baseball player to be inducted, I am reminded of my teammates, or as we called ourselves "F Troop". We were a family and this honor belongs to them as much as it does to me. Virginia Wesleyan has given me so much --my 34 year career in public education got its start on this very campus. This College will always be an integral part of the love and support I've had throughout my life and this induction is just another reminder to me of how lucky I am. Thank you." -Tim Albert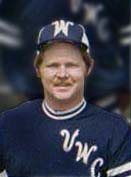 ---
Thomas A. Lewis '98
Men's Lacrosse (1995-98)
During his career at VWC, Tommy Lewis was all-time leader in points, assists, and groundballs, and fifth all-time leader in goals. He was named to the All-ODAC team three years in a row, received All-American honors his senior year, and participated in the North South Senior Lacrosse Classic. He received the Norfolk Sports Club Award for Outstanding Senior Athlete. He received the All-ODAC Academic Award and the Blue Marlin Athletic Club Student Athlete Award. Tommy is a CPA and Chief Financial Officer for First Team Auto Group. For seven years he has coached boys' lacrosse, including the all-star travel teams. In 2004, he co-founded the Friends of Virginia Wesleyan Men's Lacrosse Club, which supports men's lacrosse through fundraising and donations.
"As I look back, it's clear that Virginia Wesleyan really was the perfect start to the rest of my life. It's amazing how much transpired during my four years here- my lacrosse teammates have become lifelong friends, the faculty fully prepared me for the internship that my assistant lacrosse coach lined up for me during my junior summer break, which has turned into a great career, and on top of all that, I was lucky enough to have met my wife (Andrea Mackintosh '95) at Virginia Wesleyan and we have seen our family grow from just the two of us to six!" -Tommy Lewis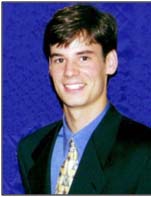 ---
Tassos J. Paphites '79
Men's Basketball, Men's Soccer and Men's Tennis (1975-79)
Throughout Tassos Paphites collegiate career at VWC, he was a three-sport letterman, the first to achieve this rank. He played in the #1 position in tennis for four years and played soccer for four years and was captain for two years. He played basketball for three years, starting as a sophomore, was selected first team All-Conference twice and selected to the Virginia State All-Star game twice. Tassos became VWC's first alumni professional athlete, starting as point guard for PAOK European Basketball in Greece and received the Greece National Basketball Award. Tassos is Founder and Chairman/CEO of BurgerBusters Inc. and its affiliates in Virginia Beach. His company has grown from one restaurant in 1986 to more than 100 to date. Tassos is on the Board of Trustees at Virginia Wesleyan.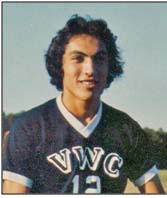 ---
Kimberly Kumpf Robbins '94
Women's Basketball, Women's Soccer and Softball (1990-94)
In women's soccer, Kim Kumpf Robbins was a four-year varsity starter and ranks #3 in season-high points, #5 in career points, and ranks 3rd in season-high shots at 91. In women's basketball, she scored 1,071 career points and had 1,020 career rebounds, the third highest in VWC history. In softball, she played on three ODAC championship teams, served as team captain in 1994 and ranks #5 in career doubles. She received the All-Conference Academic Award for soccer, basketball and softball in 1993-1994. Kim worked as a therapeutic recreation specialist for ten years and is now an active community volunteer who home schools her children. She has a first and second degree black belt in Tae Kwon Do, and a blue belt in Kempo Karate.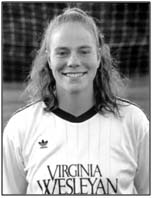 ---
Monica L. Saltarelli '97
Field Hockey and Softball (1993-97)
In field hockey, Monica Saltarelli was All-ODAC 1st Team and All Region 1st Team All American in 1994, 1995, and 1996. In 1994, she helped VWC achieve their first winning field hockey season by scoring 12 of 16 goals. School records include #1 in Career Shots with 249, #2 in Career Goals with 41, and #3 in Career Points with 87. In softball, Monica was All ODAC 1st Team in 1994, 1995, and 1997. She received the Softball Varsity Award in 1994, and the Blue Marlin Athletic Club Award in 1995 and 1996. Monica is Corporate Counsel for Ca, Inc. She received her law degree at the University of Baltimore School of Law and is a member of the Maryland State Bar and the Association of Corporate Counsel.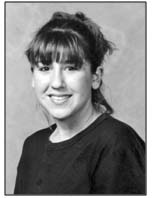 ---
Andrew C. Walker '90
Men's Soccer (1986-90)
Andy Walker was a member of the VWC men's soccer team for four years and was captain for two years. He started every game during his career, 76 total, never missing a match. He scored 24 career goals, 21 career assists, and 69 career points. He was VWC's first ODAC Men's Soccer Player of the Year and was first team All-ODAC in 1989, first team All South Region in1989. He won the Norfolk Sports Club Award in 1989 and was named VWC's Outstanding Senior Athlete in 1989. Andy Walker is Director of Special Events and Coordinator of Volunteer Services at Norfolk Academy. He received his M.S. in Sports Administration from Georgia State University. He was named Georgia Youth Soccer Association Administrator of the Year in 2005.
"The relationships made on and off the field have shaped me in to the person that I am today. I share this award with all of my teammates, coaches, and friends at VWC. All of these people have had a positive impact on my life, and I am very thankful for all of the support during my four years as a student athlete at Virginia Wesleyan College." -Andy Walker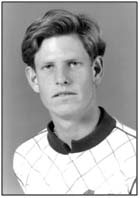 ---
Welze Young was a long-time supporter and volunteer at Virginia Wesleyan College who passed away in June of 2008. He recruited hundreds of young women from Hampton Roads to softball and basketball careers at VWC. The three female athletes inducted into the charter class of the Athletic Hall of Fame were Welze Young recruits. For many years, he volunteered at the Cunningham Gymnasium, taking tickets and handing out treats to students coming for the games. Welze served in the U.S. Navy for 22 years, working with the Seabees aboard ships and as athletic director at several military installations. He then worked with Norfolk Public Schools for 20 years. He loved coaching and worked as a volunteer coach at the Azalea Athletic Association, St. Pius X School, Norfolk Catholic High School, and of course, Virginia Wesleyan.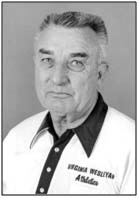 ---
For more information about the Athletic Hall of Fame, contact Lori Harris '94, Executive Director of Annual Giving and Alumni Relations, at lharris@vwu.edu or 757.233.8786.