Kelly Donnelly Durso '07
B.A., Interdivisional Special Education (PIDMS)
Women's Soccer (2003-06)
Kelly Donnelly Durso was a member of the 2006 women's soccer NCAA Final Four and Old Dominion Athletic Conference (ODAC) championship team. During her career, she was named first team All-American in 2006 and third team All-American in 2005; All-South Region honoree in 2005 and 2006; All-Virginia honoree in 2005 and 2006; All-ODAC honoree 2003-2006; ODAC Rookie of the Year in 2003 and ODAC Player of the Year in 2006. She was also recognized as the Virginia DIII Player of the Year in 2006 and named the CoSIDA Academic All-District Honoree in 2006. Durso is a special education teacher and lives with her family in Northern Virginia.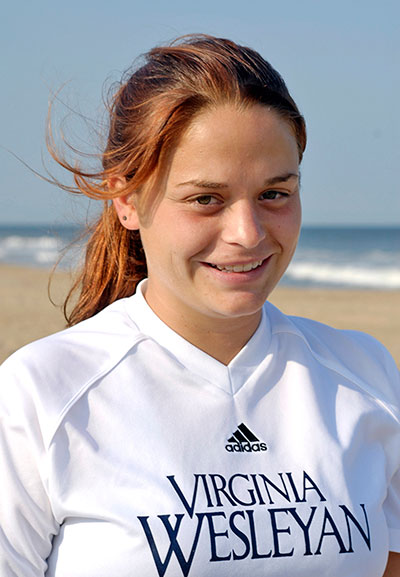 ---
Gary P. Edwards '79
B.A., Secondary Education
Men's Basketball, Cross Country and Golf (1975-79)
Gary Edwards was named an Academic All-American in men's basketball in 1979. He began an accomplished career in athletics by serving as the assistant men's basketball coach to Don Forsyth in 1979 and sports information director from 1979-82. His career coaching mark stands at 487-351 in 29 seasons, including a 7-4 mark in NCAA Tournament games and an 8-1 mark when playing for a conference or regional championship. Edwards has been the head men's basketball coach at NCAA Division II Francis Marion University of South Carolina for eight seasons. Previously, he served as head coach for 10 seasons at NCAA Division II Indiana University of Pennsylvania (IUP). He left IUP as the winningest coach in that program's history. Edwards still ranks as the winningest coach at Division I Charleston Southern University. Edwards and his family live in Florence, South Carolina. View Gary Edwards' video acceptance speech or read his column, published on SCNow.com Morning News Online.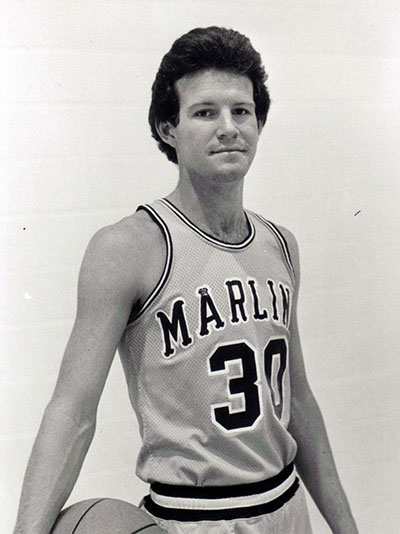 ---
Jordan M. Kenney '08
B.A., Liberal Arts Management Program (LAMP)
Men's Lacrosse (2006-08)
Jordan Kenney was the top player on the record setting 2008 VWC men's lacrosse team that advanced to the ODAC tournament for the first time in program history before losing in the championship game. Kenney ranks No. 2 in highest single season goals total with 60; tied for No. 3 for highest single game goals with 8; No. 4 in career goals scored with 128; tied No. 4 in highest single game points total with 9; and tied for No. 3 single season points with 69. Kenney was named honorable mention All-American in 2008; All-Virginia honoree in 2008; and All-ODAC in 2008. Kenney played in the USILA North-South game for the nation's top seniors. Kenney lives in Maryland.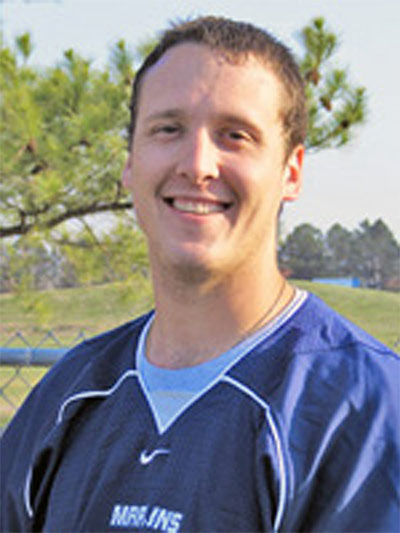 ---
Evan A. Whitson '96
B.A., Recreation and Leisure Studies
Men's Soccer (1992-95)
Evan Whitson ranks No. 2 in career goals with 54, No. 2 in career assists with 35, No. 2 in career points with 143 and No. 3 in career shots with 301. During his career, he was named second team All-American in 1995; All-Region honoree 1993-1995; All-ODAC 1993-1995; VISA Player of the Year in 1995; 1996 Norfolk Sports Club Outstanding Senior Athlete; and 1996 WRAR/WLTY Athlete Scholar. Whitson works at a residential child care facility and lives with his family in the Hudson River Valley of New York.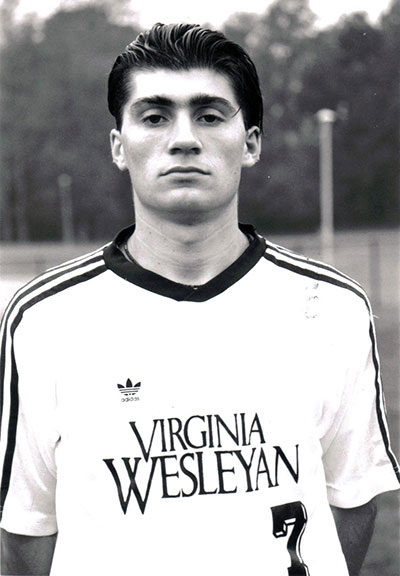 ---