Marlin Directory
---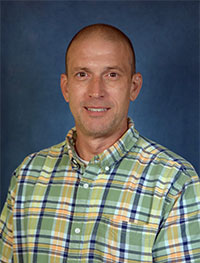 What I Do
I am responsible for Virginia Wesleyan's website. This entails updating information on the website, analyzing data, and assisting different departments with the content of their web pages.
My Professional Experience
Before getting into web development, I worked for Ford Motor Company for 13 years as a Journeymen Millwright. While working at Ford Motor Company, I started my college journey in the field of Information Systems with a minor in web programming. Since going back to college, I have earned a Web Development Specialist certification from Tidewater Community College along with the following certification from CIW
V5 Associate
Associate Design Specialist
Web Foundations
Network Technology Associate
Internet Business Associate Site Development Associate
CIW Professional
Web Design Specialist
Before starting here at Virginia Wesleyan, I was a web master for Virginia Beach City Public Schools. I was also a page master for TCC. I have designed and developed numerous websites from local shopping centers and restaurants to large scale staffing companies.
Outside of VWC
In my leisure time, when I am not busy with schools or running my business, I enjoy spending time with my two boys. Christopher is 7 years old and Nathaniel is 5 years old. I also enjoy snowboarding, reading, cooking, and going snowboarding in the winter time.