---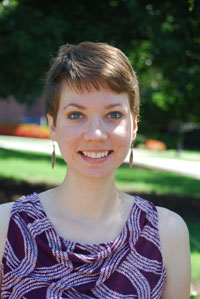 Jennifer Slivka earned her master's and doctorate in English at the University of Miami and a bachelor's degree in English and Journalism from The Pennsylvania State University. Her research and teaching interests include twentieth-century and contemporary British and Irish literature, contemporary postcolonial literature, women's writing and gender studies, world literature, and critical theory. Some of her recent scholarly presentations include papers on Edna O'Brien, James Joyce, the destruction of the home in Northern Irish Troubles literature, and changing definitions of "Irishness" within contemporary Irish fiction by women.
Slivka, Jennifer A. "Home Is Where the Hurt Is: Trauma, Alienation, and Identity in Kate O'Riordan's The Boy in the Moon." Review of Irish Studies in Europe 3.1 (October 2019): 106-122. URL: http://www.imageandnarrative.be/index.php/rise/article/view/2224; DOI:10.32803/rise.2019.05.08
Slivka, Jennifer A. "A Big House Divided: Images of Irish Nationhood in Edna O'Brien's House of Splendid Isolation." Etudes irlandaises [Online], 43-2 | 2018, Online since 01 November 2020. URL: http://journals.openedition.org/etudesirlandaises/5926; DOI:10.4000/etudesirlandaises.5926
Slivka, Jennifer A. "Irishness and Exile in Edna O'Brien's Wild Decembers and In the Forest." New Hibernia Review 17.1 (Spring 2013): 115-131.
Slivka, Jennifer A. "History and the 'I' Trapped in the Middle: Negotiating the Past in Roth's The Ghost Writer and The Plot Against America."Philip Roth Studies 8.2 (Fall 2012): 127-144.
Slivka, Jennifer A. Review of The Disappointed Bridge: Ireland and the Post-Colonial World by Richard Pine. Newcastle upon Tyne, UK: Cambridge Scholars Publishing, 2014. James Joyce Literary Supplement 30.1 (May 2016).
Slivka, Jennifer A. Review of James Joyce and the Revolt of Love: Marriage, Adultery, Desire by Janine Utell. NY: Palgrave Macmillan, 2010. English Literature in Transition, 1880-1920 55.1 (2012): 120-124.
Slivka, Jennifer A. Review of Wild Colonial Girl: Essays on Edna O'Brien. Eds. Lisa Colletta and Maureen O'Connor. Madison, WI: University of Wisconsin Press, 2006. New Hibernia Review 12.1 (Spring 2008): 157-58.
Women in the Arts
Panel of professionals share their experiences and wisdom during Women's History Month