---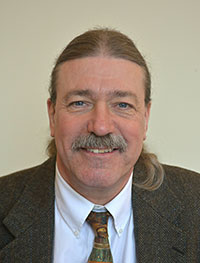 Clayton J. Drees (Clay)
Professor of History
---
Degrees Held
B.S., University of Santa Clara
M.A., California State University
Ph.D., Claremont Graduate School
Office Location: 207 Clarke Hall
Phone: 757-455-3402
Email: cdrees@vwu.edu
Department/s:
- History

Dr. Clay Drees earned his doctorate from the Claremont Graduate School in California in 1991 after having taught high school for seven years, including a two-year stint with the Peace Corps in Sierra Leone, West Africa. He is Professor of History at Virginia Wesleyan University, where he teaches courses in medieval and early modern European, African and Islamic history. A two-time recipient of the Samuel Nelson Gray distinguished teaching award in 1998 and 2015, Drees also won VWU's coveted Service and Community Engagement award in 2019.
Henry VIII: A Reference Guide to His Life and Works . Rowman and Littlefield, 2022.
Bishop Richard Fox of Winchester: Architect of the Tudor Age. McFarland & Company, Inc, 2014.
The Late Medieval Age of Crisis and Renewal, 1300-1500: A Biographical Dictionary. Greenwood Press, 2000.
Authority & Dissent in the English Church: The Prosecution of Heresy and Religious Non-Conformity in the Diocese of Winchester, 1380-1547. E. Mellen Press, 1997.