---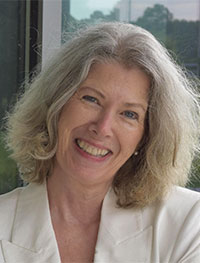 Sally H. Shedd
Professor of Theatre
Chair of Political Science
---
Degrees Held
B.A., Arkansas Tech University
M.A., University of Arkansas
Ph.D., University of Kansas
Office Location: 145 Susan S. Goode Fine and Performing Arts Center
Phone: 757-455-3283
Email: sshedd@vwu.edu
Department/s:
- Theatre

Sally Shedd received her Ph.D. in Theatre and Film from the University of Kansas and has trained at the National Shakespeare Conservatory and the American Conservatory Theatre. Since coming to VWU in 1999, she has directed a wide range of plays including Into the Woods, Suddenly Last Summer, Medea, A Midsummer Night's Dream, and Almost Maine. In addition to theatre courses, Dr. Shedd teaches in Women's and Gender Studies.
Shedd, Sally H. and Leslie Atkins Durham. Theatre Lives. Dubuque, IA: Kendall Hunt Publishing, 2009.
Shedd, Sally H. "'There is No Keyhole on My Door': Musings on Visibility and the Power of the 'Unmarked' in The Children's Hour." Journal of Dramatic Theory and Criticism 21.2 (2007): 139-142.