---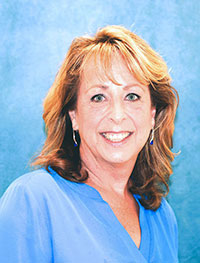 Sara Sewell
Professor of History
---
Degrees Held
B.A., University of Wisconsin-Madison
M.A., Marquette University
M.A., Ph.D., University of Wisconsin-Madison
Office Location: 7 Graybeal Hall
Phone: 757-455-3237
Email: ssewell@vwu.edu
Department/s:
- History

"Bolshevizing Communist Women: The Red Women and Girls' League in Weimar Germany, Central European History, vol. 45 (2012), 268-305.
"The Party Does Indeed Fight Like a Man: The Construction of a Masculine Ideal in the German Communist Party during the Weimar Republic," in Weimar Culture Revisited, John Williams, ed., New York: Palgrave, 2011.
"Mourning Comrades: Communist Funerary Rituals in Cologne during the Weimar Republic," German Studies Review, vol. 32, no. 3 (October 2009), 537-548.