---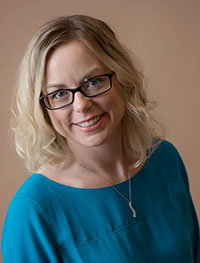 Audrey L. Malagon
Professor of Mathematics
Chair of Mathmatics
---
Degrees Held
B.A., Agnes Scott College
Ph.D., Emory University
Office Location: 107 Eggleston Commons, Bray Village
Phone: 757-233-8750
Email: amalagon@vwu.edu
Department/s:
- Mathematics

"Keychain Ziplines: a Practical Way to Study Velocity in the Calculus Classroom," with Lisa Driskell, PRIMUS: Problems, Resources, and Issues in Mathematics Undergraduate Studies, 23:7 (2013), 590-597, DOI: 10.1080/10511970.2013.801383. A PRIMUS Hot Topic Article 2014.
"Keychain Ziplines and the Degree Qualifications Profile" National Institute of Learning Outcomes Assessments Assignment Library. (2014) http://assignmentlibrary.org.
"Killing Forms of Isotropic Lie Algebras," Journal of Pure and Applied Algebra, 216:10 (2012), 2213-2224.
"p-adic Order Bounded Group Valuations on Abelian Groups," with Alan Koch, Glasgow Mathematical Journal, 49:02 (2007), 269-279.