---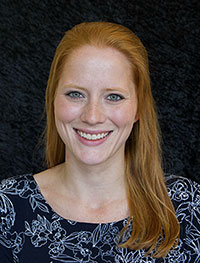 April Christman was hired as the Director of Student Health in July of 2021. Before coming to Virginia Wesleyan, April worked with Johns Hopkins University as an outpatient psychotherapist, Duke University's Bereavement Center as a grief counselor, and Virginia Beach Psychiatric Center as a social worker and clinician. April began working at VWU in 2017 as an adjunct professor in the Department of Social Work, teaching courses about psychoactive drugs and substance use disorders, death and grief, lifespan development, and introduction to social work. Since 2018, she served as the Executive Assistant to the Vice President for Academic Affairs and Executive Assistant to the Vice President of Campus Life at VWU while also serving as a counselor in the Student Counseling Center.  April completed her Bachelor of Social Work at Virginia Wesleyan College and a Master of Social Work at Smith College. She was licensed as a Clinical Social Worker in the Commonwealth of Virginia in 2019. Her clinical expertise include depression, anxiety, self-esteem, stress management, grief, trauma, and substance abuse.
Dobrin, B., Dobrin, A., & Christman, A. (2017). The rewards and challenges in using volunteers in policing. In Albrecht, J.F. (Ed.), Police reserves and volunteers: Enhancing organizational effectiveness and public trust. CRC Press.
Christman, A. (2016). Holocaust Narratives: Exploration of the Emotional Impact of Disclosure Status among First, Second, and Third Generation Holocaust Survivors (Unpublished master's thesis). Smith College, Northampton, MA.