---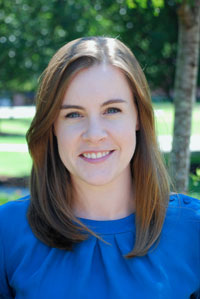 Kathleen Casey received her doctorate in History in 2010 from the University of Rochester, where she was the recipient of the Susan B. Anthony Award for Most Distinguished Dissertation in Women's Studies. Before joining the faculty of the History Department and the Women's and Gender Studies Program at Virginia Wesleyan College in 2012, she was the Dean's Visiting Assistant Professor of History at the University of Wisconsin-Milwaukee, Honors College. Dr. Casey currently teaches a variety of courses, including African American History Since the Civil War, Apparel in American History, The Pursuit of Pleasure: A History of Recreation in America, U.S. Women's History, Big Brother in the Bedroom, and Introduction to Women and Gender Studies.
Her areas of expertise include late nineteenth and early twentieth-century American cultural and social history. Her research interests include modern American popular and material culture, gender and sexuality, and African-American history. She is the recipient of a fellowship from the National Endowment for the Humanities, and the 2016 VFIC Mednick Memorial Fellowship. She is currently working on her second book project, a social and cultural biography of the purse in America from the 19th century to the present.
BOOKS
The Prettiest Girl on Stage is a Man: Race and Gender Benders in American Vaudeville (University of Tennessee Press, October 2015)
PEER-REVIEWED ARTICLES
"Sex, Savagery and the Woman Who Made Vaudeville Famous," Frontiers: A Journal of Women's Studies, University of Nebraska Press, Vol. 36, No. 1, March 2015.
"'The Jewish Girl with a Colored Voice': Sophie Tucker and the Sounds of Gender and Race in Modern America," Journal of American Culture, Wiley Periodicals, Vol. 38, No. 1, March 2015.
REVIEWS
Exporting Perilous Pauline: Pearl White and the Serial Film Craze, for Women and Social Movements, Vol. 18, No. 1, March 2014.