Marlin Directory
---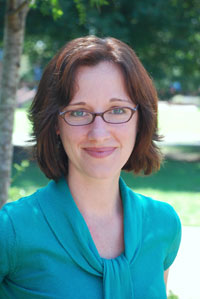 Kellie Holzer
Associate Professor of English
---
Degrees Held
B.A., Seattle Pacific University
B.A., M.A., Ph.D., University of Washington
Office Location: 6 Graybeal Hall, Allen Village
Phone: 757-455-3390
Email: kholzer@vwu.edu
Department/s:
- English
- Women's and Gender Studies

PhD in English, Certificate in Women Studies, University of Washington - Seattle, 2007
MA in English, University of Washington - Seattle, 2002
BA in Cultural Anthropology, University of Washington - Seattle, 1997
BA in English, French minor, Seattle Pacific University, 1995
Essays and Chapters:
"Marie Corelli's 'The Silence of the Maharajah': Modern Marriage as Threat to Empire." Victorians Institute Journal 44 (2016): 76-103.
"Lady Montagu's Smokers' Pastils and The Graphic: Advertising the Harem in the Home." The Objects and Textures of Everyday Life in Imperial Britain. Eds. Janet Myers and Deirdre McMahon. Burlington, VT: Ashgate Publishing, 2016. 207-232.
"'More Ridiculous Than Sad': Editing the Matrimonials in the London Journal." Nineteenth-Century Contexts 36.3 (July 2014): 233-249.
"The Body Writes Back: Self-Possession in Mr. Meeson's Will." Nineteenth Century Gender Studies 8.3 (Winter 2012).
"Novel Conceptualizations of the Modern Housewife in Colonial North India." South Asian Review 29.2 (Fall 2009): 158-181.