---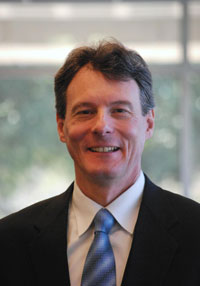 Stephen Leist holds a B.A. in History from Furman University and an M.A in Modern European History specializing in Modern Germany from the University of Wisconsin-Madison. He earned his M.L.S. degree from the University of Kentucky. Before coming to Virginia Wesleyan University in 2012, he served on the library staff at Transylvania University in Lexington, Kentucky. As Access Services Librarian, he teaches library instruction sessions for classes of all levels, meets with students and faculty individually to support research questions, and manages library circulation operations and interlibrary loan. He is currently serving as the liaison to the Social Sciences division. As a library professional, he holds memberships in the American Library Association, the Association for College & Research Libraries, and the Virginia Library Association. Stephen Leist is also an active member of the ILL Subcommittee of the Virtual Library of Virginia (VIVA).
Another interest and area of activity is church music. Stephen has been singing since the age of 9 and has been very active in Episcopal Church music as a choir member and an organist. Highlights involve officiating Choral Evensong at the National Cathedral in Washington DC and choral residencies at the English cathedrals of Norwich and Gloucester, St. Paul's Cathedral in London, and Westminster Abbey. Having been a member of the choir at Christ & St. Luke's Episcopal Church in Norfolk, he is currently Organist-Choirmaster of St. Andrew's Episcopal Church, West Ghent in Norfolk. Stephen holds membership in the American Guild of Organists and was elected to membership in the Association of Anglican Musicians in 2010. In 2018, he was appointed Editor of The Journal of the Association of Anglican Musicians.
Other interests include cycling, reading, and local history, as well as sharing time with wife Joanna and Otto, their standard Dachshund.
"Serving Two Masters: A Profile of the Part-time Church Musician," The Journal of the Association of Anglican Musicians, Vol. 27, No. 4, April 2018.
"The Presidency of Raymond F. McLain," Transylvania Treasures, Vol. 5, No. 2, Summer 2012.
Presentation Kentucky Library Association, Academic Section Spring Meeting 2012, on "Student Training for Excellent Customer Service".
"The Exceptional Dr. Rose," Transylvania Treasures, Vol. V, No. 1, Spring 2012.
"Current Perspectives on Organ Research, American Organ Archives," The Diapason, August 2003.
"The American Classic Organ in Letters: A Case Study in Controversy," The Tracker (Journal of the Organ Historical Society), Vol. 47, No. 3 (2003).
"The Organs of Christ Church Cathedral, Lexington, Kentucky." The Tracker, Vol. 46, No. 3 (2002).
The History of Music of Christ Church Cathedral, 1796-1996. Versailles, Kentucky: Deerhaven Press, 1998.