---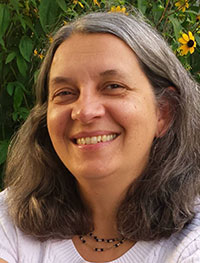 Sylvia Schelly
Associate Vice President for Finance
Office Location: Finance and Administration Suite, Batten Student Center
Phone: 757-233-8881
Email: sschelly@vwu.edu
Department/s:
- Finance and Administration

Sylvia Schelly is the Interim Vice President for Finance at Virginia Wesleyan University. She came to the University in 2017 as Interim Controller and quickly advanced to Assistant Vice President for Finance.
Schelly is a graduate of the University of Cincinnati, where she earned a Bachelor of Business Administration. Following college, she moved to northern California and worked for Paracelsus Health Care Corporation as a Controller for a group of convalescent hospitals. She then relocated to Berlin, where she worked for an Italian wealth, finance and investment bank for five years. Before her arrival at VWU, Schelly worked for 11 years as an Associate Controller of Budgeting at Ursinus College in Collegeville, Pennsylvania.
Schelly was born in Berlin, but grew up in southeastern Ohio. She currently lives in Elizabeth City, North Carolina, with her husband Matt. They enjoy kayaking, traveling, fixing up their historic home, and sitting on their porch visiting with friends. Their daughter, Eva, lives in Melbourne, Australia.