Marlin Directory
---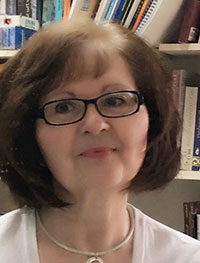 Sandra Billy is Director of The Center for Sacred Music at Virginia Wesleyan University, and Artistic Director of the Virginia Wesleyan University Concert Series. She earned degrees from Old Dominion Univeristy, LaSalle University, and the Graduate Theological Union, as well as the Church Music Certificate from Virginia Wesleyan College and the Music Business Certificate from the Berklee College of Music. Teaching responsibilities include Sacred Music History, Psalms-Hymns-and-Spiritual Songs, African-American Spirituals, and Arts Management.
Billy holds membership in the American Choral Directors Association, the American Organists Guild, the Fellowship of United Methodists in Worship and Arts, and the Presbyterian Association of Musicians. In the community, she is an active member of the Virginia Symphony Orchestra's Education Committee, and serves as Vice-President of the Board of Directors of the Virginia Chorale. She is Director of Music & Arts Ministries at Wycliffe Presbyterian Church in Virginia Beach.
This represents a sample of recent courses taught by this professor. For the most current course information, consult WebAdvisor "Search for Courses".
Spring
MUS310*01 Tpc: African-Am Spirituals
MUS310*02 TU:Topics in Sacred Music
MUS392*01 GS:Mus 21st Cen Chrstn Chrch
---
Summer
MUS310*01 Topics in Sacred Music
---
Fall
MUS310*01 Tpc:Psalms,Hymns & Spirituals
MUS336*01 Arts Management