Marlin Directory
---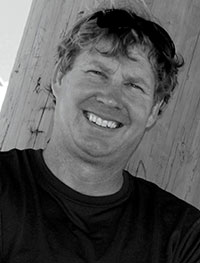 Philip Guilfoyle
Professor of Art
Manager of the Ceramics and Sculpture Studios
Education
B.S., Berry College
M.A., Kean College of New Jersey
M.F.A., University of Delaware
Office Location: Fine Arts 5
Phone: 757-455-3278
Email: pguilfoyle@vwu.edu
Department/s: Art

Works included in numerous art exhibitions; has also acted as a juror of exhibitions and art competitions.
Guilfoyle, Phil. "In Miniature" invitational exhibition, Charles H. Taylor Art Center, Hampton, VA. September/October 2006.
This represents a sample of recent courses taught by this professor. For the most current course information, consult WebAdvisor "Search for Courses".
Spring
ART213*01 Ceramics I
ART213*02 Ceramics I
ART313*01 Ceramics II
ART319*01 Studio Art Teaching Assistant
ART313*02 HNRS: Ceramics II
ART209*01 Sculpture I
ART220*01 Introduction to Glass
---
Fall
ART319*01 Studio Art Teaching Assistant
ART350*01 Topic: Clay Sculpture
ART350*02 Topic: Jewelry
ART213*01 Ceramics I
ART213*02 Ceramics I
ART220*01 Introduction to Glass