---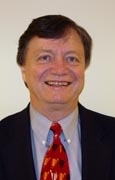 Lawrence D. Hultgren (Larry)
Professor of Philosophy: Chair of Philosophy
---
Degrees Held
B.A., Grinnell College
M.A., Ph.D., Vanderbilt University
Office Location: 224 Blocker Hall
Phone: 757-455-3229
Email: lhultgren@vwu.edu
Department/s:
- Philosophy
- Environmental Studies

Lawrence D. Hultgren
A Brief Bio:
Lawrence D. Hultgren is Professor and Coordinator of the Department of Philosophy at Virginia Wesleyan College. He received his A.B. degree with honors from Grinnell College and his Ph.D. from Vanderbilt University. He has done post-graduate study at the University of Copenhagen in Denmark and at the universities of Massachusetts and Kansas, and studied and reseaqrched Buddhism in Thailand. A former Associate Dean of the College and Batten Professor, he has received the Sears-Roebuck Foundation Teaching Excellence and Campus Leadership Award, the Samuel Nelson Gray Distinguished Teaching Award, and the Frank and Jane P. Batten Distinguished Scholar Award. In 2009 he was selected by the Virginia Foundation of Independent Colleges as the recipient of the Hiter H. Harris Jr. Memorial award for Excellence in Undergraduate Teaching, the top statewide award for faculty from Virginia's private colleges.
Dr. Hultgren has been a Residential Fellow of the Virginia Foundation for the Humanities and Public Policy, a Virginia Fellow in Bioethics, and twice selected as a member of international delegations of philosophers to the People's Republic of China. In addition to his focus on teaching undergraduates, he developed and taught a Philosophy for Children program for the Virginia Beach Public Schools System, and has taught medical students, graduate science students, and non-traditional learners in several Elder Hostels and Retirement Institutes. In addition to teaching and research in the field of bioethics, he serves on the Bioethics Advisory Committee at the Children's Hospital of the King's Daughters; the Institutional Review Board, the Conflict of Interest, and the Institutional Animal Care and Use committees at Eastern Virginia Medical School; and the Sentara Norfolk General Hospital Ethics Committee. He is a frequent contributor to the journal Metapsychology.
Hultgren, Larry. "Review, Is There An Ethicist in the House? On the Cutting Edge of Bioethics, by Jonathan D. Moreno." Metapsychology, 10.50, 2006. http://mentalhelp.net/books/.